Start Stitching
&
Save Money!

in order to keep you inspired and our passions alive,
we have searched high and low to bring you lots of budget-friendly
Free ideas,
projects and tutorials to keep you stitching everyday !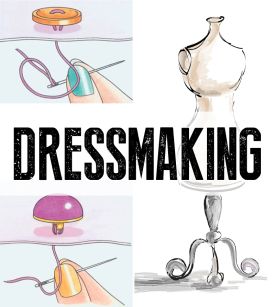 Never sewn a stitch in your life? No problem, learn and master the fundamentals to get you sewing today!
2 Sew
is a website dedicated to finding
FREE
all found across the web. press on the images , see where it takes you!
From how to select fabric, to the industry's latest tips and techniques,
and step-by-step beginners instruction to inspire your creativity and help you succeed.
Whether you'd like to fashion a wardrobe that's uniquely you,
or sew cushions for your home , items to suit your personal style,
Learn 2 Sew for Beginners can help you achieve your creative dreams!
After all, mankind has been sewing since the dawn of civilization.
Not only is sewing a practical skill to have, it's also a decorative art form,
as well as an enjoyable pastime.